A Guide to the February Birthstone: Amethyst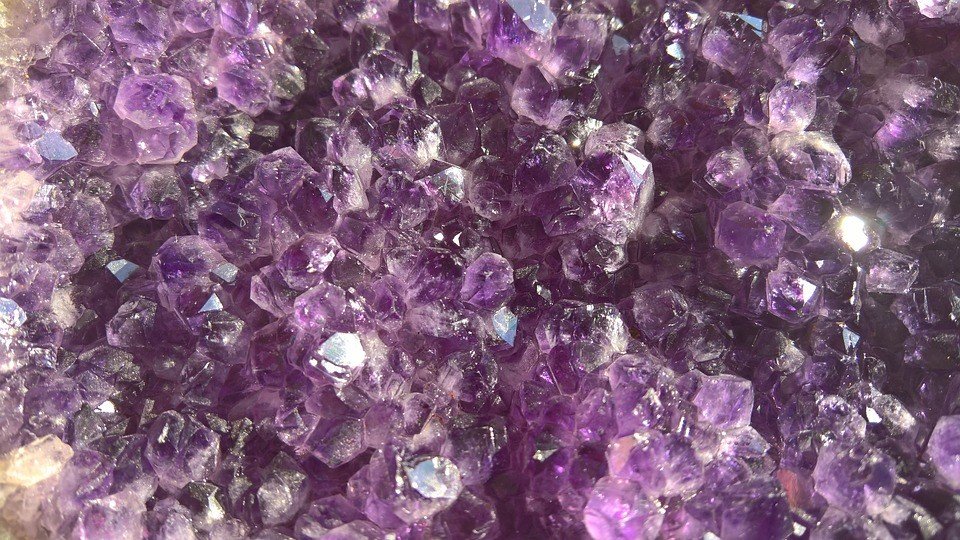 Known for its stunning bright violet tone, the February birthstone amethyst is popular with both Aquarius and Pisces, as well as jewellery lovers everywhere. This in-demand stone can be found in all corners of the Earth as it's composed of quartz, which is the second most present mineral in the Earth's crust. In this guide, we'll be discussing some things you may not know about the amethyst stone, including its history and the meaning behind the crystal. We'll cover:
What colour is amethyst?
Although almost always characteristically purple, the February birthstone can come in a range of shades from a deep purple to a light violet. However, typically the more saturated the colour, the more desirable the gemstone. In addition to amethyst, which is the purple variety of quartz, there are also lots of other varieties of quartz. This includes green amethyst which is sometimes known as prasiolite, smoky quartz which is brown and rock crystal which is colourless.
What is the history of the amethyst stone?
The amethyst stone has been a focal part of many religions, beliefs and cultures, being treated as a prized gem for many centuries. The stunning, bright purple tones of amethyst exude luxury, so it's no surprise that it's included in many pieces of royal jewellery, from Ancient Egyptian treasures to the British crown jewels. Amethyst was also commonly used in Christian churches. The tone was said to represent Christ and was one of the emblems of the 12 apostles and was traditionally worn on bishop's rings. The wine-like colour of the February birthstone was even claimed by early Greek legends to be associated with Bacchus, the God of wine. The preciousness of amethyst was recognised in the past, with its value even being matched to that of diamond, ruby, emerald, and sapphire for a time.
What does amethyst mean?
The name amethyst itself is stemmed in Greek etymology from the word 'amethystos', which means 'sober'. The ancient Greeks believed that the stone would keep people in a serious and sensible frame of mind and prevent them from getting drunk.
And, this isn't the only good connotation the stone is associated with. Amethyst has been connected to plenty of other positive characteristics over time, including having the ability to deter bad thoughts and to improve intelligence, as well as symbolising modesty and royalty. Nowadays, it is recommended as help for those who lead stressful lives or need relief from physical and mental illnesses including anxiety and headaches.
How to clean and care for amethysts
Amethyst is ranked 7 on the Mohs hardness scale, meaning it is a durable gemstone to include in jewellery and these pieces will last you through the years, so long as you care for them correctly.
As with most gemstones, the February birthstone should be cleaned with a simple solution of warm soapy water. Chemicals including hydrofluoric acid and ammonia can damage these precious gemstones, so avoid wearing your amethyst if you'll be using any harsh cleaning products.
As with caring for all your jewellery we would suggest storing amethyst jewellery in a padded, lint-free boxes which will protect and preserve the condition of your jewellery.
Shop this stunning stone in our range of amethyst jewellery here at Ramsdens. We have an array of beautiful pieces to choose from including bracelets, earrings, pendants and more, so you're sure to find something for the Aquarius or Pisces in your life.
Want to know more about any of the products we stock? Don't hesitate to contact us or visit us at your nearest Ramsdens branch. And, don't forget to stay in the loop with our regular blog posts and our knowledge hub.
The benefits of buying with us