Ramsdens is a growing, diversified, financial services provider and retailer, operating in the four core business segments of selling and retailing of second hand and new jewellery, foreign currency exchange, pawnbroking loans and precious metals buying.
Headquartered in Middlesbrough, and from roots that can be traced back to the 1970s, the Group operates from 127 stores within the UK (including 3 franchised stores) and has a small but growing online presence..

The first Ramsdens branch opened in 1987 in Stockton-on-Tees and since then we have been trusted by over 1 million people to provide a simple solution to meet their needs.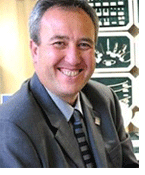 Peter Kenyon
Chief Executive Officer

enquiries@ramsdensfinancial.co.uk

August 2015